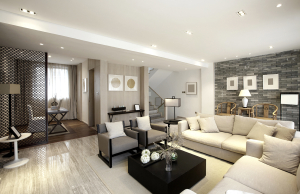 Do you need someone to get into areas that are often neglected?

Would you like your house to be treated with respect?

Would you like to meet your cleaners before they step into your home?
A clean that will help you get the best house sale price
Reliability: we will be there for you when we say we will. Every time.
Long-term service: we'll work with you to get the best outcomes
Credibility: our quality of work is our reputation. We are selective in who we work with.
100% satisfaction guarantee
Fast turnover
Stress-free
Reliable
High quality
Attention to detail
Bond guarantee (ask us about this)
Your house is a home – to you or someone else. Lupa Cleaning Services understands this. Your peace of mind and the security of your home is our priority.
We speak to you and introduce you to your cleaners before we take one step into your home. We run background checks and police checks on all staff: just ask and we will gladly give you a copy of our staff police check.
You can expect us to arrive on time and do what we agree to do. No shortcuts. All our work is done to your satisfaction.
You know it already: A good clean can is one of the top ways to increase the value of a house.
'It's all about the floors and walls', we've heard some of you say.
We make sure the walls are spotless, and the floors don't show a trace of tradies walking through in their muddy boots. Plaster, paint, and dirt have no place on a new floor.
We've been in the industry for 10 years – as a business and as cleaners. So we know what can go on when the cleaner's boss isn't watching. Some cleaners take shortcuts – we pay attention to the details. We vacuum furniture and make sure fingerprints are wiped off doors.
Cleanliness matters. It's a simple home improvement that won't cost you much but will add plenty of value to a home.
Check out our full list of Cleaning services.
Want a quote?
Call us
Builders work with us for several reasons:
– No contracts to sign
– Reliable
– Thorough
– Fast
– All work covered by exclusive 100% Satisfaction Guarantee.
Choose the clean to suit your needs
We understand that you may need a top to bottom clean, or just a clean of certain areas.
You choose the clean to suit your needs: Vacate, Pre-sale, or Builders Clean on the Cleaning Services List.
Want a quote?
Call us to give yourself the best chances of selling your property (a clean house is an attractive house!)