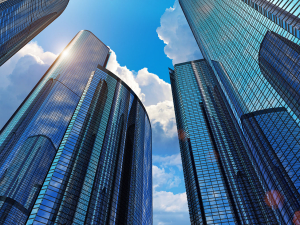 Is security of information and equipment in your office a high priority?
Do your current cleaners empty bins and leave the old bags in?
Does this make you wonder what other shortcuts your cleaner may be taking?
What do bin bags have to do with anything?
More profit for the cleaner – at your expense. This is just one common sneaky shortcut taken by many cleaning companies.
Talk to us if you want to know more.
We clean offices every night. So we know exactly which areas get the most foot traffic. And the areas that get neglected the most. Dust in your paintings and certificates frames, for example.
We've got it covered.
All our cleaners are pre-screened. Police checked. Yes, you probably know that is standard procedure for many cleaning companies. We take it one step further…
You will meet our cleaners – we don't let any of our cleaners into your building after hours unless you know who they are, and feel comfortable with them.
We only hire cleaners who respect people and property. Your business deserves cleaners with integrity and honesty. Cleaners take pride in cleaning for you – to give  you the value you deserve.
Why should you trust us with your office cleaning?
We will:
respect your IP and physical assets
meet you regularly for feedback
never take shortcuts (we never re-use old bin bags)
use accredited chemicals and provide you with a chemical list
clean your office for 1 week to make sure our quote is accurate
introduce you to your cleaners (and provide copy of police check on request)
provide 100% Satisfaction Guarantee.
See our Cleaning Services List.
We clean the basics such as surfaces and desks, toilets, rubbish removal, and floors.
We also cater for special requirements such as lifts, outside spaces, and floor maintenance.
Office spring cleaning special: ask us about our popular spring cleaning package.
Call us to tailor a package for your office cleaning needs.